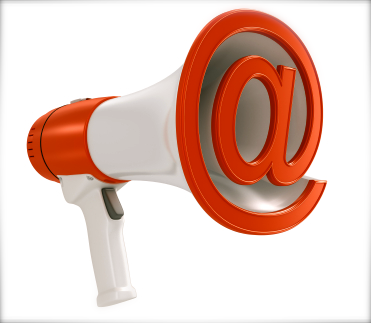 Look out for the Third Sector Today and Top Nonprofits Writers, coming to an event near (or with!) you.
From charity fundraising events to volunteer events, book launches to board meetings, tech conferences to financial conferences, Third Sector Today and Top Nonprofits is going behind the scenes to give you the scoop on great events across the country.
Our team of event stringers will bring you live tweets and articles that will help get your creative juices flowing as you plan for your next event, strategize your next giving campaign, write a new job description, or write a business case for new technology in the office (just to name a few).
This team has a wide range of interests and backgrounds, and both the passion and expertise will give you great insight into many industries and organizations across the United States.
Have an event you'd like us to come to? Let us know in the comments section!
Jessica Gilland – Columbus, Ohio
Jessie resides in Columbus, Ohio, where she has worked in the insurance industry since obtaining her B.A. in Communication from Wright State University. She currently works as a quality assurance analyst, auditing correspondence prior to it being sent out to customers. In addition, she serves as the Communication Chair for the organization's Associate Advisory Board, is an active member in Toastmasters International, and just recently became a contributing writer for Third Sector Today. Jessie enjoys volleyball, spending time with friends, and frequently visiting her extended family in the great state of West Virginia.
Anthony Russo – Cleveland, Ohio
Anthony serves as a marketing director of a boutique investment bank in Cleveland, Ohio, working with senior bankers to establish and strengthen relationships with business owners and other professional services firms. Prior to joining his firm in 2014, he provided investment banking services at a boutique firm in Cleveland, Ohio. He has provided support across a variety of industries and transactions including fairness opinions and going private transactions. Anthony was a Shapiro Honors Fellow in Economics at the University of Toledo, graduating summa cum laude. He currently serves as a senior facilitator for the Ohio West Hugh O'Brian Youth Leadership program, is a Cleveland sports fan and enjoys playing golf.
Christine Wise – Columbus, Ohio
Christine is a knowledge management coordinator for an insurance company in Columbus, Ohio, and received her B.A. in English from Wright State University. Prior to beginning her current position, she worked as the Managing Editor for a nonprofit BMX racing organization, a contributor to other BMX magazines, and did desktop publishing and marketing for a Harley Davidson dealership. She  is a contributing writer to two music blogs and Third Sector Today. Christine enjoys road trips, going to concerts, and spending time with her husband and son.
Nicole Virant – Green Bay, Wisconsin
Nicole is a community manager for a college in Green Bay, Wisconsin, managing social media and blogging. She obtained a B.A. in Marketing from UWGB and an MBA from Globe University. She loves sushi and her family, enjoys reading, corporate training and learning new social media concepts.
Want to tell us about an event you think we should cover? Contact Kadi McDonald @KadiMcDonaldOU or email [email protected].