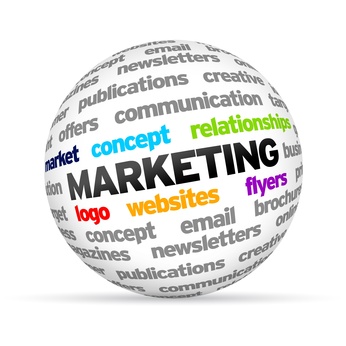 Key Details to Market Your Next Event
My friends and I are all very frequent event goers. We typically try to have at least one weekday outing per week. In New York, there are so many options: store openings, book signings, concerts, networking events at some fancy venue, charity happy hours, and volunteer fairs, just to name a few of our most recent.
A friend of mine sent me a link to an event benefitting an organization she works with here in New York. As I started to read the page, I noticed that there wasn't a date or a time…only an explanation of what the event was benefitting. There was a spot to purchase a ticket, but I wasn't entirely sure this was the event I wanted.
I clicked around all the links and still couldn't find the date or the time of this event! So I basically gave up and decided not to go.
I thought to myself after making this decision: How many other nonprofits are making these same mistakes and missing out on potential event goers and fundraising dollars?
Here are a few guidelines you should follow when you market nonprofit events:
Always make sure the date, time, and place are included. No matter what you're working on, if it has to do with your event, it has to have the pertinent information on it. You can never be sure how someone will arrive on a particular webpage, see a social media post, or happen upon a printed piece. You can never assume that they already know everything.
Your website should feature it front and center. If you've got an event coming up, you should absolutely give it prime real estate on your website. If someone hears about your event through the grapevine and Google's your organization, you'll want to be sure your event information is the first thing they see.
Consider doing a "donation" entry. If you use PayPal for your donations, you can easily create a specific donation designation for your event entries. This makes it incredibly simple for your attendees to write off their entries when it's tax time (even more incentive for them to donate more than your asking price)!
Update your website as soon as the event is over. One of my biggest pet peeves when it comes to website management is the events page. Organizations of all types, not just nonprofits, are notorious for leaving events up for a while after they've passed. Not only does it give me a serious sense of FOMO, but it also screams "I don't update my website very often." If you don't have another event in the works, it's totally fine to have a page that says "Stay Tuned".
Have you been following our Event Coverage? Catch our event stringers in action by following the #3STTNEvents hashtag on Twitter!