Top 4 Benefits Volunteers Enjoy
What nonprofit organization can function without volunteers? Imagine all the work that would not be finished, all the initiatives that would fall apart, without volunteers. While nonprofits gain a lot from their volunteers, volunteers benefit from their experience. When recruiting and strengthening bonds with volunteers, don't forget to bring to light benefits they gain. It goes much further than a warm and fuzzy feeling inside.
At your next gather of volunteers, be certain to demonstrate any or all of these
four benefits to volunteering
Visible Impact of Effort
Time and energy push nonprofit initiatives forward. When one volunteers, he/she can see the results of that work. They can track the progress of individuals over time and see the opportunities opened to communities based on the work. These are the tangible results of time and energy donated, and they can instill a greater sense of accomplishment and worth than the general satisfaction associated with volunteering.
Forging a Support Network
Your work to strengthen a community helps strengthen you. You find like-minded people with similar interests when you volunteer. These people can expose you to useful resources around your community. They can involve you in fun events you might not have heard about. They can be your friends, ready and able to help you through the hard times.
Improve Your Health and Wellness
Studies show that volunteering has incredible health benefits. While doing good for others, one can fight depression and social isolation. This positivity boosts functional capabilities and even promotes greater longevity. It can also have tangible physical effects, like reducing chronic pain and the symptoms of heart disease.
The Corporation for National and Community Service states that these benefits are even greater for elderly volunteers. Older volunteers working to improve their community have increased physical activity and "a sense of purpose at a time when their social roles are changing."
Find and Channel Your Passion
Volunteers already exhibit passion for their community or an issue, but the skills you pick up as a volunteer can lead to new passions or even new careers. The skills earned as a volunteer can relax and improve mood. They can carry over into new hobbies to help unwind in free time, or they can develop into something more.
Volunteering improves career outlook by teaching new skills and showcasing motivation and work ethic. One can gain experience and learn skills relevant to his/her current career or explore another field without the pressure or commitment of employment. Employers recognize these benefits as well. 73% of the top 200 businesses in the UK claim they would hire a candidate with volunteer experience over one without, and 94% of their employees who volunteered to learn a skill received the position or raise they wanted.
In what other ways have your volunteers benefited from their experiences? Tell us in the comments below!
Other stories about volunteering, from Third Sector Today:
So Many Perks - So Many Volunteers!
Top Benefits of Working for a Nonprofit
Other Relevant Stories:
Volunteering and its Surprising Benefits
4 Personal Benefits of Volunteering in Your Community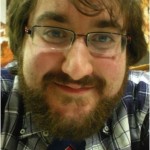 About the Author: Joseph Nelis is a writer living and working in Pittsburgh. He earned an M.A. in Literature from Indiana University of Pennsylvania, writes for New Place Collaborations, and enjoys telling stories with friends in the city's East End.