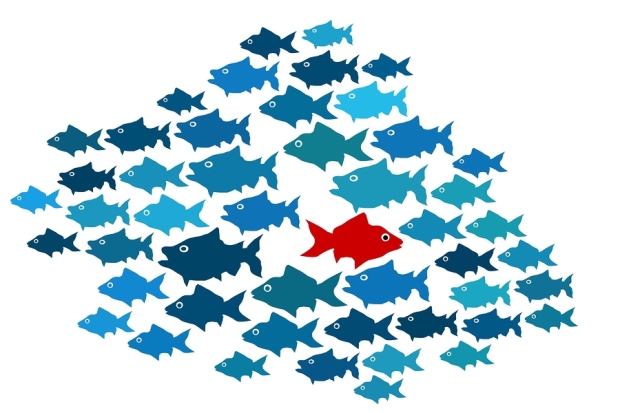 Have you seen the new functionality Facebook recently added to your Personal Facebook page? You can now add a seven-second profile video to spice up, your profile photo using the iOS Facebook App (coming soon to Android).
Initially, when I saw this, I thought it was kind of silly. In fact, I sat back and thought, "COME ON, LINKEDIN. THIS IS SOMETHING YOU SHOULD HAVE THOUGHT OF FIRST!" (Side note: I am still thinking this.) My personal Facebook page is a place where I connect with friends and family members to stay in touch personally. Most of the time, my content is professional, but I remain virtually unsearchable to the public, as I don't choose to keep professional relationships active on Facebook.
But think about it. How great could this be for an aspiring musician? A comedian? A poet? An entrepreneur or business owner? A nonprofit manager?
Video is all the rage right now. In fact, I recently recorded a video resume – a 30-second clip where I outlined my experiences and my strengths. This gave me the opportunity to showcase my professionalism in a different way.
In a world where face-to-face interaction is diminishing and "brand voice" is how you come across in your typed out messaging, creating a video is a great way to reestablish a name, a face, and a brand all at the same time. But accomplishing this can be kind of difficult when you've only got seven seconds to spare.
Here are some tips to help you get the most out of your short video (Please note: These practices can be used on other social media venues like Instagram, Vine, and SnapChat).:
Share your mission. Your organization's mission statement should be the first impression you give. I always love when an organization tells its employees to live the mission. Turning the mission statement into a short video is a great way to take this a step further. This is a great way to determine if your mission statement is impactful (it also helps you determine if your mission statement is too long).
Give a call to action. You could even spice this up and make it a quick how-to video. If your call to action is a donation, snap a quick video that shows how easy it is to make a donation online. If you want people to volunteer for an event, give them all the details and direct them where to go if they want to sign up. Or if there is something that's hot going on in relation to your mission, encourage your friends and followers to take action.
Showcase an event. Just because it's technically a profile photo doesn't mean you can't change it all the time. While Facebook says it won't necessarily show up in a timeline, it'll still be a way to keep your page fresh and updated. If your organization is hosting an event, promote it. If you're attending a conference, record a quick video showcasing it. If you've got a booth set up at a vendor fair, record your location and make it look like your booth has got it going on.
Share behind the scenes footage. Is your office really awesome? Do you have a witty team member? Is your team reaching slap-happy status while planning for an event? Or do you just have a super cute puppy calendar on your desk? Snap a video of all the great things going on behind the scenes and share it. In my opinion, funny videos are always the best videos.
Don't know how to use the new Facebook profile video function? Here's a great article that tells you how to do it.
How are you using short videos to tell your story? Tell us (or show us) in the comments section!