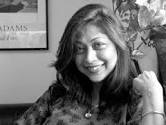 You have probably heard a lot in the past couple of years about "Storytelling" and how it can be used to benefit your nonprofit.  But have you considered how you can use video to tell your story?
Moreover, have you or your board ever wondered "just what is involved? and how much does it cost?"  And, how about "Is it worth it?"
Just last month, our guest witnessed the way that excellent video storytelling can impact a nonprofit's bottom line- airing their well-conceived video at an annual event helped bring in double the donations.
Listen and learn from our guest, award-winning filmmaker Genevieve Castelino-Merchant, share her expertise on how to make the video that is right for you and your organization.  She covers evertyhing from:
The science behind emotion and giving
How to set your video up for success
Budget and Funding
Great examples of nonprofit storytelling
The feedback we received on this event was overwhelmingly positive, so I wanted to share it with you all to view at your convenience. Please let us know what you think-and feel free to share with your colleagues and boards, if you think it will be useful.
Please note, the MAMA HOPE video played via youtube within the presentation cannot play in the recording due to copyright issues- but you can go to it by clicking HERE. Do check it out…it's awesome!
Genevieve Castelino-Merchant is an award-winning filmmaker; she is writer/producer at Chakra Media Group in New Jersey.
Is there a particular topic you'd like to see us cover on a webinar? Let me know: email [email protected]