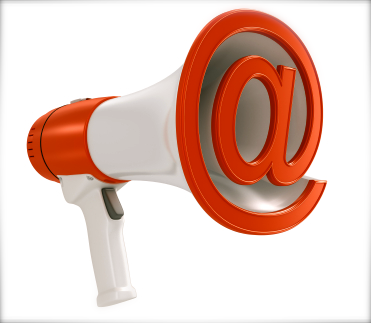 A Day of Giving can be a boon to your nonprofit. And, according to experts, careful coordination and preplanning will go a long way to help you rock it!  This year's Amplify Austin (#AmplifyATX ) brought in $7.7million in 24 hours- they totally rocked it.
At last week's Nonprofit Technology Conference held by NTEN in Austin, TX (#15NTC) I had the pleasure of  meeting with Lisa Goddard, Online Marketing Director, Capital Area Food Bank of Texas ( @CAFBTX on Twitter) to discuss this topic as they headed into their third year of participation in Amplify Austin.
Keys to Day of Giving Success
Lisa explained that it's important to remember that there are two ways people interact with an organization online:
those who share and react right away  (the minority)
those who are watching and not doing anything …yet (the majority)
Leverage Visuals
Given that framework, it's useful to take a creative look at what your organization does and think of ways to convey it visually to both groups.  In the case of CAFBTX, that can be a bit tricky. Their challenge: A food bank is essentially a warehouse for food. So what works visually for them? Images of their volunteers working in the facility and images of healthy foods, focusing on how it helps feed local hungry all help present it in a more personal and emotionally engaging level.
Preschedule Donations
By definition, A Day of Giving is just one day.  But, by sharing some images of prescheduled donations you start building the "buzz" and awareness in the weeks leading up to it. Starting 30 days in advance, they utilize social proof— like a video of the CEO prescheduling a gift. When that "Day" begins, your supporters can see early on the enthusiasm and support in the form of donations-and it tends to spur more enthusiasm and support. (think of the primed tip jar which elicits better response than the empty one!) 
Keep Messaging on Point
If you're working on a local day of giving, then remember to keep messaging as local as possible. Check that your images include familiar landmarks, for example. By doing this, your reafiming the understanding that the donations will serve the community.   Also, utilizing email segmentation will allow you to "…Position supporters as special people in the process," accurately thanking for longtime support or suggesting ideas to those spur those who have never given but might be a good person to "share" on social.
A/B Testing
The findings from testing can be invaluable. It's really important to know what people want to see.  For example, feedback indicated that their suporters reacted much more positively to seeing images of heathful foods. So, doing some A/B Testing can help you succeed.
Here w/@feliciapena, @EBustos87 & @melissa__ayala @BFinnAustin supporting @ILH_IGH for @CAFBTX! #AmplifyATX pic.twitter.com/2mQv4Z1GoK — Celso Baez, III (@cbaez3) March 6, 2015
At the Nonprofit Technology Conference, Lisa was a featured speaker in the session "Managing a Tech Project (or Two or Three)" with several other online marketing strategists and experts, sharing suggestion on how to spend some prep time in advance of a redesign project, or the like, in an effort to increase project success and improve orgnizational leadership. Want to check it out? Link to the session hashtag: #15NTCpmbeyond
Update: Amplify Austin exceeded its goal of $7Million by raising $7.7 Million in 24 hours! Austin Business Journal's  Full story here