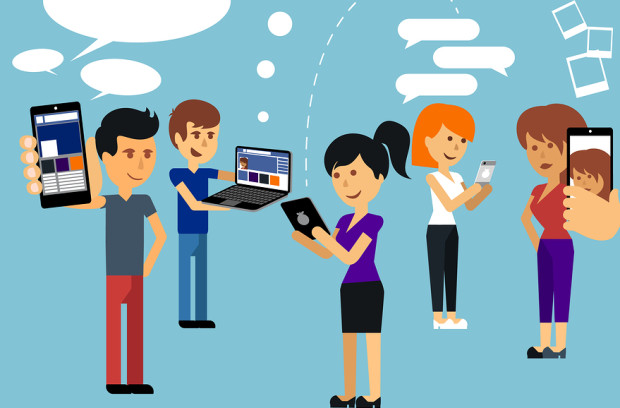 It may seem like we're pro-Millennial around here, and that's because we are. I love being the voice of my generation for Third Sector Today and Top Nonprofits because it's something I'm proud to be a part of. I'm so excited that I have skills and knowledge just because of when I was born and what the world was like when I grew up. A lot of "grown-ups" spend so much time trying to understand the things that are second nature to me…and often, even though they think they get it, they really don't.
Enough about that, but seriously. Millennials are awesome. We catch a lot of flack. But there is one thing that you can't fault us on at all. And that's social media.
I was part of the first class of Facebook back in 2004. Back when you had to have a college email address (and not just any college – larger colleges came first and then smaller colleges) and it wasn't facebook.com it was thefacebook.com. I remember my freshman year at Ohio University, there was a brief time in Facebook's life that you could look at someone's profile and see which building on campus they'd been in when they signed in last. HOLY CREEPY! I remember sitting in my junior media law class listening to my professor lecture and watching the Twitter feed discussion that was being projected onto the screen as my classmates and I debated famous cases of libel and slander.
We've come a long way. And you've got to remember that when you ask for someone with several years of social media experience to join your team, you've got plenty of great hires in the Millennial generation. Here's why:
We are the original reason for Facebook. Mark Zuckerberg created Facebook initially so that he could essentially know more about the lives of his fellow students at Harvard. This caught on quickly and expanded. This happened between 2004 and 2005 – smack dab in the middle of most Millennials' high school and college years. We made it so popular that everyone wanted to be a part of it.
We've evolved right along with it. Every time a social media site does a redesign or adds a new feature, people share their opinions and dismay and then eventually, they get used to it a move on. We've done this literally the entire time social media has been a thing. We're so used to quick, virtually unannounced updates and changes that force us to reconfigure how we use something that we've almost stopped complaining about it when it happens.
We know good content. We can tell you which accounts annoy us and why. We can tell you about a "friend" who we've unfollowed because they post meaningless garbage all day (but we don't want to hurt their feelings by completely disconnecting from them). We can tell you companies whose social accounts we just don't understand. And we can tell you which ones we absolutely love and why. All of these are incredibly important points for you to consider when you're working through a content strategy.
We're totally into the whole omnichannel thing. I've written before about the importance of your mobile and tablet appearance and presence and that's because I'm a millennial and that's how my mind works. I have the full Apple suite right now – a Macbook, an iPad, an iPhone – and I use them all every single day. Millennials are always looking at social media (and accessing videos, graphics, links, etc.) from these different devices, and we're going to be able to tell you really quick if something's not right on a specific device.
So many resources exist for social media, but find some great Twitter accounts and LinkedIn influencers to follow who are Millennials and I guarantee you'll get even more tidbits there. And if you're in the hiring mood, don't immediately brush a younger applicant off just because their resume isn't full.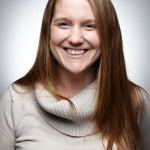 About the author: Kadi McDonald continues to fulfill her passion for communication by serving as the resident Millennial blogger with Third Sector Today and Top Nonprofits.  She also serves on the advisory board for GlamourGals and is the content manager for BLEEP Magazine.  She is a triathlete, loves golf and tennis, and coaches swimming. After growing up in Ohio, she calls NYC home. Follow her on Twitter at @KadiMcDonaldOU 
More resources:
Want to learn more about how to work well with Millennials? Check out these:
When Millennials Take Over, this new book, which is practically free until March 13 on Kindle (Only 99 Cents! Here)  offers some well explained advice and case studies. Get it for a boss you want to love!
The Millennial Impact Report is an incredible resource, frequently cited on this site, focusing on preferences of Millennials in the workplace-how they engage with companies and what they are looking for in corporate cause work. Third Sector Today is a proud sponsor of  MCON2015 June 24&25- a two-day experience for corporate, nonprofit and public leaders to discover the movements shaping our world and the next generation of innovators who are making them happen.
How NOT to Make Millennials Feel Welcome at Your Nonprofit, here, Kadi shares some real life examples of disastrous faux pas made — usually without a second thought.
How Millennials Require Us to Design the Technologies of Tomorrow, this post from WIRED explores the ways and "whys" this generation can help your site's user expereince.