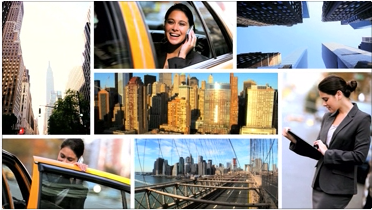 You're convinced you need a millennial at your organization and you've even taken steps to make sure your workplace is ready to take them on. Now it's time to get interviewing.
When you're preparing your interview notes and questions, you want to make sure that the questions are going to help you identify particular professional and character traits that not only make sense for the position, but for your organization as a whole.
Millennials will bring fresh ideas and perspective to your organization, but the success of those ideas depends on finding a great employee-company fit. Here are some techniques you should consider when interviewing:
Figure out if your feedback styles sync. The last thing you want to deal with in the workplace is a temper tantrum. Make sure to gain a clear understanding of how the candidate likes to give and receive feedback from superiors and colleagues. You might even consider giving them constructive feedback at the end of the interview or asking them to give you feedback on your interview style.
Ask questions to determine work style. In smaller organizations, having a team with similar work styles is important. Ask the candidate to talk about their ideal work/life balance, environmental preferences, how they'd like to be rewarded and how they primarily communicate.
Pry into their personal live. I've mentioned this before, but Millennials are tied to their social lives 24/7. Texting, Social Media updates, push notifications from social applications – there is no doubt that their personal life will somehow intersect with their professional life every day. Ask them how often they communicate with friends, how they problem solve, and how they spend free time.
Get an idea of what their next step is. I often find the "where do you see yourself in five years" question to be a little played out. In my industry, ever-changing technology and client needs dictate my career. Do you think a social media specialist would have had any clue they'd be doing what they're doing 10 years ago? Certainly not. Ask them questions like: After you're hired, how do you plan to advance and grow within this organization? What actions will you take to continue moving up?
Get excited! Millennials want to be a part of something great. If your demeanor translates that the organization is unstable or that you're unsatisfied, we'll probably find another place to take our talents.
While these are great suggestions for how to navigate a Millennial interview, there are many other variables to consider to ensure you and the candidate will have a great working relationship. Happy hiring!