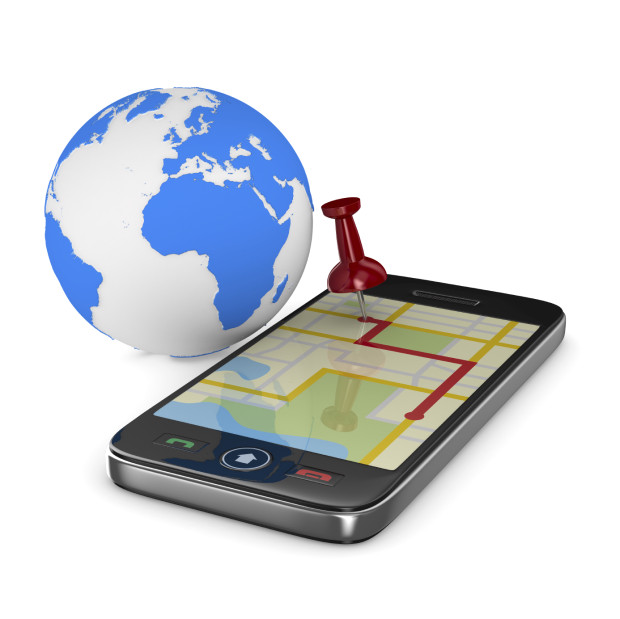 Technology has provided better and more economical solutions to almost every problem humans can think of. It has become an indispensable part of our daily routines, judging from the smartphones we carry around all day. It has changed consumer behavior and it has, without doubt, changed the nonprofit sector dramatically.
The impact of technology has revolutionized the way advocates support and engage with their chosen charities, the way nonprofits fundraise and reach potential donors and more importantly, it has changed the whole nonprofit landscape to that of a more innovative, interactive and engaging kind.
The need for nonprofits to continuously reinvent themselves, to offer trending solutions and to make use of technology in the realization of their fundraising strategies is on an all-time high. The golden question now is: How do you keep up? How do you keep growing the work you've done' This might have been a difficult feat for nonprofits before, but now, the opportunities are endless. The challenge has now become a question of efficiency and scalability.
Here are five ways you can effectively leverage technology in your fundraising strategy:
1. Be a Social Media Strategist
Social media is your gateway to a wide network of potential supporters and donors. Everyone says the key to social success is great content. What does great content look like? Check out 501c3 USA Football. I worked there my first year out of college, and they are pros at producing content. They also have a hardworking team that focuses on planning strategy and making it great, but what do you do if you don't have the time or resources to produce compelling content each day?
You are a nonprofit. You are an expert in the market. My advice would be to share. Each week plan to start discussions that reflect your own expertise. Did you see success using Facebook ads? Are you struggling with securing sponsors for an event? Take to the web and start talking about it across LinkedIn and Google + groups, by guest writing in blogs and starting discussions in community groups like NTEN, where guest submissions are welcomed.
These avenues will connect you to like-minded individuals increasing your visibility to potential supporters and donors.
Next on the list, take a look at two options you MUST consider if you're running a nonprofit or a fundraising campaign in 2014.
2. Enhance Accessibility With a Responsive Website Design
There are a lot of reasons why your nonprofit should have a website that is optimized for mobile and on top of that list is accessibility. 91% of American adults own a smartphone (based on a research by Pew Research Center) and the key to tapping into the mobile community can only mean one thing: to go mobile. Take note, you need not only a mobile-friendly website but a responsive one. You don't necessarily need to splurge on your own app. It may be more cost effective and timely for you to go responsive instead. Smartphones vary in screen sizes, a mobile-friendly website might not display properly in a wide-screened smartphone whereas a responsive website is flexible enough to display properly on any screen size, be it a smartphone or a tablet.
If you need help designing a responsive website for your nonprofit, this may be a good resource for you. Webonise Lab has worked for nonprofits such as USA Football and the Vinny40 foundation designing and developing responsive sites and apps.
3. Make Sure Your Fundraising Campaigns are MOBILE
Set up a fundraising campaign so you can collect mobile donations. There are a ton of mobile giving platforms you can choose from. Before using such apps, do some research and assess the following things:
1. What kind of fee do they charge?
2. What services do they offer, a donation widget, a customized page?
3. Is the design 'user-friendly'?
4. Can you easily share the campaign to social media?
To give you some context, Check-in for Good deducts an online donation fee of 3.8% | Fundly starts (for small causes) at $199/month | Network for Good offers a 'Donate Now' applications ranging from $59.95 to $149.95/month.
4. Offer Innovative Ways to Donate to Your Cause
There are a lot of social good apps you can work with. Did you know that you can now buy or sell something by only adding an #actiontag to your posts and tweets? Take advantage of this idea and re-configure it to fit your fundraising campaign. The app behind this technology is Chirpify. You need to simply tweet someone a particular word along with the appropriate #actiontag then Chirpify will take care of processing the payment. Wouldn't this make fundraising completely convenient? This would also be a great way to get people donating at the moment of inspiration (at an event for example).
Let Supporters Give Without 'Giving'
 Check-in for Good lets you set up a simple online donation campaign or take it to the next level and try it like Foursquare. Partner with businesses that will send you donations every time a customer "checks in" at their location. While the business supports the cause through donations, the cause helps the business by sending customers their way. Start collaborating with businesses in your neighborhood, visit checkinforgood.com on the web and mobile. You can also download the Check-in for Good app on both iOS and Android devices; it's free! Special Olympics and Make a Wish recently came on board to name a few.
ProBueno is a fundraising site that enables supporters to raise funds for their chosen charities through skills contributions. It basically turns your supporters' talents into donations. Every time another individual avails the skills or services that your supporter has offered to donate to you, the payment for that purchase will proceed to your cause.
5. Analyze Data and Adjust Real Time
The level of data readily available online has made it possible for nonprofits to analyze data and adjust in real time. Consider the Social Media Analytics Reports from SimplyMeasured. The data you can gather from this site will help you determine which social channels are the most effective, which strategy works best in driving traffic to your site and subsequently helps you adjust your efforts to highlight actions that convert the most of donations.
Don't assume that what you're doing is just working. Use Google Analytics and tools like Crazy Egg to see what is working and what isn't and make changes to improve.
These technological advancements are merely stepping stones. Don't go crazy, you still need a balanced interplay of proper execution, passion, dedication, a strong network of supporters, advocates and donors and a compelling cause worth getting involved in, but I don't need to tell you that. Pick a couple of things to start with and see how you can leverage that technology in your every day strategies. You may not see success in every area, but you will be able to target the areas that work and perfect them.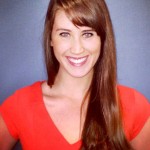 About the Author: Lia Reich currently serves as the Marketing Director for Check-in for Good managing media and community outreach. She attended the University of Maryland in College Park, MD, majoring in Journalism, and currently resides in Raleigh, NC. Her passion for philanthropy, and experience within a nonprofit organization, allows detailed insight into the important connections between businesses and nonprofits. Follow her on Twitter @LiaReich, 'Innovation Starts Here'.