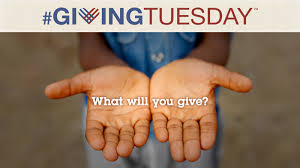 While some people may still choose to shop until they drop on Black Friday, some others believe that the days following Thanksgiving mark the beginning of more than just ultimate consumerism and commercialization. Now in its third year, Giving Tuesday, which occurs the Tuesday after Thanksgiving courtesy (on Dec. 2 in 2014) of the innovative folks at the 92nd Street Y and United Nations Foundation, has become a global initiative that reminds us what the holiday season should really be about: Giving.
Designated as "The Day to Give," Giving Tuesday provides every nonprofit with a unique opportunity to take full advantage of the holiday season. The response of the campaign has been overwhelmingly positive, with a 90% increase in donations from 2012 to 2013. But, like all campaigns, success is not guaranteed without a fair amount of strategic planning. Double the Donation offers some helpful tips on how your organization can raise more on Giving Tuesday:
Start planning now. Don't wait until a week before Giving Tuesday to begin reaching out to donors or updating your social media platforms. Set goals, deadlines, and responsibilities for your staff and volunteers, as you would with any other fundraiser.
Don't treat Giving Tuesday as a one-Day event. Use the day as a stepping stone to create long term relationships with donors and raise awareness about your organization that inspires continuous giving, beyond Giving Tuesday.
Partner Up with Corporations and Foundations. This is one of those situations where "the more, the merrier" applies. Network and find the right partners for your organization.
Engage and thank your donors. Thanking your donors and expressing appreciation for their prior support will make it easier to ask for more on Giving Tuesday. Make sure that your gratitude is ongoing - thank your donors before, during, and after Giving Tuesday.
Be transparent. Use Giving Tuesday as a way to share your success stories and show your donors how their support has helped your organization (and how future support will make an even bigger difference).
Listen to what others are doing to make Giving Tuesday successful. Now that Giving Tuesday is in its third year, do some research to find out what organizations have been successful in the past and how. Be resourceful in your research and don't rule out any ideas.
Think outside the standard "giving" box. There are so many ways that people can give, other than making a monetary donation. For some creative alternatives, see Third Sector Today's article 11 Things People Give Charities - Aside from Cash and expand your wishlist.
And while you might be snapping holiday season photos of events, celebrations, and decorations, don't forget "The Unself"-a new take on self initiated by the 92nd Street Y in conjunction with Giving Tuesday. Read all about putting "selfies" to work for your cause on social media in the TST post For the Un-self- Absorbed: The UnSelfie.
For more on Giving Tuesday:
Growth in Online Giving Tuesdays Numbers Inspiring
Nonprofits Aim to Build on the Success of the 1st Giving Tuesday
About the Author: A reformed fashion addict, Aloma Arter now spends her time writing, walking her dog, beating her grandmother at Scrabble, and seeking awesome adventures. She holds a BA in Media and Professional Communications from the University of Pittsburgh (and a certificate in Community and Corporate Relations).