Summer is waning, but, admit it, the anticipation of autumn inspires. The new season signals new plans, tactics, and a calendar full of opportunities. And soon it will be shopping on "Black Friday" and/or avoiding stores by shopping online on Cyber Monday. We ask, then, why not engage on #GivingTuesday?
If #GivingTuesday is not on your calendar as fundraising opportunity on Tuesday, December 1, let's discuss why it should be.
It's easy. All the tools and tactics are provided. In its third year, #GivingTuesday has a track record and now offers the roadmap for your success in its website.
Track record. Major players are involved in making #GivingTuesday a success for all participating causes. Blackbaud's report on the track record of #GivingTuesday can be downloaded online. It's a great tool for discussing this initiative with board and committee members, staff, and volunteers.
Tools and information are free. Tools including a this video, are geared to orientation and preparation for #GivingTuesday 2015. Register yourself and a least one other person in your fundraising leadership to support buy-in and participation in 2015.
You're not in it alone. #GivingTuesday is about community and momentum. Take a look at how regional efforts are coordinated and mutually support everyone's success here.
You steer. You are in the driver's seat and can set the pace and reach of your own #GivingTuesday campaign. From a simple campaign on social media and email to an integrated effort using all channels to reach your prospective donors, your program can match your capacity and resources.
Driving directions are right here. Third Sector Today is committed to your preparation!  This post includes a number of helpful tips to get you prepared in time for the biggest giving day of the year.
Even the smallest nonprofit can engage on #GivingTuesday. And larger organizations can wonderfully build #GivingTuesday from ongoing efforts and momentum.
Consider the #GivingTuesday resources at hand as shared here and consider #GivingTuesday a must-do funding initiative annually. Truly, we can't think of a reason not to be featured in #GivingTuesday.
Watch Third Sector Today for more tips and tactics to make your #GivingTuesday campaign a success. And mine our prior posts to do your homework on this great fundraising opportunity:
For the Un-self-Absorbed: The Unselfie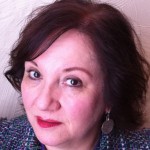 About the Author: Yvonne Hudson had her very first fundraising experience selling Girl Scout Cookies. Since then, she has participated in aspects of capacity-building including programming, fundraising, grantseeking, and board and audience development for diverse higher education, arts, and other nonprofit organizations as a nonprofit staff member, board member, and volunteer. As principal of New Place Collaborations in Pittsburgh, she loves creating mission-driven solutions for nonprofit clients and causes. Yvonne has written and edited content for TST since our roll-out in 2013 and has followed #GivingTuesday since its inception.