Strong communication and great marketing are essential for the success of any organization. Nonprofit Resource Center compiled a perfect list of marketing and communication tools for the nonprofit marketer. Here are nine resources that will go a long way to support your marketing efforts.
Digital S.M.A.R.T.S.: A Guide for Nonprofits is a free guide that will help strengthen your organization's marketing strategy.
5 Tools for Creating Amazing Online Charts provides resources to create that perfect visual element for your organization. These are great to create an infographic, chart, or any visual component for your organization that can be shared anywhere.
The Nonprofit Social Media Decision Guide assist organizations with their social media planning.
Free Stock or Low Cost Images is a collection of free or low cost stock images. These are perfect if you are looking for a blog post, newsletter, or website image.
Infogr.am allows you to upload your organization data and present it in a visually accurate way.
Canva acts as your virtual graphics designer. This (mostly) free design tool will give even the most artistically-challenged a painless way to create graphics for blog or Facebook posts, tweets or even Kindle covers!
How To Attract Customers with Twitter and Vine, a free guide, assists users on how to optimizing twitter and vine.
Date Your Donors: Woo & Wow with Social Media offers free advice on how to keep communication going through social media platforms.
Nonprofit Marketing Guide is a website dedicated to assist nonprofit marketers. Organizations can find resources from free ebooks to keynote topics.
For more information, check out:
15 Top Tools for Every Nonprofit
Making the Most of Your Social Media Super Users
Do you have some other tools that you've come across and are excited about sharing? Please tell us about them in the comments section below.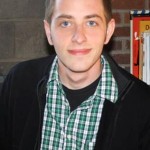 About the Author: James Zackal is a writer, music enthusiast, and Netflix addict. A graduate student at California University or Pennsylvania pursuing a Master of Business Administration, he is a writer at  New Place Collaborations, LLC in Pittsburgh and a Marketing Assistant at Web Strategies in Winchester.